OUR MISSION
"To improve the quality of life for our clients through exceptional consultation, approaching every transaction as if it were our own, and to be regarded as one of the premier residential lending sources in the country."
We are a full service residential mortgage firm delivering elite customer care. We designed our lender list to offer premier traditional and portfolio lending products. We are licensed in OR, WA, CA, & ID and have completed over 2,500 home loans totalling over $800 million in loan volume since our inception in August of 2005.

We strive to be a valuable and accessible resource long after the transaction has closed. We truly develop lifelong bonds with our clients. Over 90% of our business comes from repeat customers, referrals from past clients, and trusted partners.

We also often collaborate with tax, legal, and investment professionals on behalf of our clients to ensure their real estate financing is an integral part of their overall financial plan. Our proactive and professional approach continues beyond closing. It is imperative to our success to exceed your expectations – we realize our next client may come from you!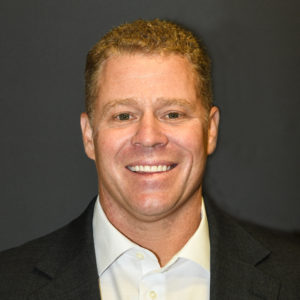 Brooke Knight – Senior Mortgage Advisor
Brooke started Knight Financial in 2005 and continues to steer the company towards more growth and development each year. His product and industry knowledge are unparalleled. Bringing over 15 years of experience in originating, he has seen it all. Brooke excels at quickly and efficiently matching client needs to lender product and pricing availability. He crafts solutions that ultimately save clients time and money.
Brooke's first love is baseball. He coaches baseball collegiately and professionally both here and abroad. In his 11th season with the Corvallis Knights, Brooke again led the Corvallis Knights Baseball Club to their 3rd consecutive Championship and 6th in 11 years.
NMLS #288007
541.974.0962
TROY@KFHOMELOANS.COM
Troy Babbitt – Senior Mortgage Advisor
Troy joined the Knight Financial family in 2006. His philosophy is simple – empower his clients through increased knowledge and savvy financial strategies aimed at achieving overall financial freedom. He takes education seriously, and more importantly, he takes the time to explore his clients' short and long-term financial goals. He is able to clearly explain in detail, different loan options and educate his clients on the benefits and possible drawbacks of each approach. Troy continues to implement many of the new systems we utilize at Knight Financial and we are mutually grateful to have him as part of our organization.
NMLS #691176
541.514.1634
JES@KFHOMELOANS.COM
Jes Walker-Wyse – Senior Mortgage Advisor
Jes has made it her mission to streamline the loan process and ensure a unique and personal experience for every client. She not only specializes in VA loans, being a veteran herself, but also in Construction loans, where she gets to help clients build their dream home. When she's not out making the dream of home ownership a reality, Jes is actively involved in her community through Rotary. She's also an avid runner and baker, who loves to spend time outside with her family.
NMLS #1645237
541.680.0260
DEMI@KFHOMELOANS.COM
Demi Lund – Mortgage Advisor
Demi has joined Knight Financial Home Loans in 2019, and we couldn't be more excited! She brings a wealth of knowledge from her days as a Loan Processor. It is not often you find a Loan Officer with a Loan Processing background, and this is really going to be a unique advantage for Demi as she endeavors forward in her Loan Origination career. Her energy is contagious, and from the moment you meet with Demi, you will quickly understand she is a driver by nature and ready to take on any challenge, small or large. We can't wait to watch her grow!
NMLS #1373831
541.286.4579
MARC@KFHOMELOANS.COM
Marc Gallegos – Loan Manager
Marc enters his 4th year with Knight Financial Home Loans. A graduate of Corban University in Salem, Marc takes his education seriously as our industry continues to evolve and change daily. He strives for elite competency when it comes to product knowledge and efficient systems.
Marc continues to achieve great things, while developing his own RE portfolio. Through savvy investment strategies, and his own sweat equity that he invests in rehabilitation projects, he continues to excel. Marc handles much of the front stage Processing duties, as well as client communication throughout the process. He also helps coordinate with investors and escrow companies on Final Documents, Signing Times, and overall Loan Management.
Aside from lending and other real estate interests, Marc enjoys exploring the Pacific Northwest with his wife, Abi and dog, Danner. Camping, fishing, and kayaking are all favorite pastimes of his small family.
NMLS# 1822540
541.286.4579
KEVIN@KFHOMELOANS.COM
Kevin Sliker – Loan Officer Assistant
Kevin is our newest member at Knight Financial bringing process improvement, technology systems, and business development applications to the team. He has over 10 years of experience in the United States Army Reserve and holds two engineering specialties. His formal education is in Economics with a focus in Computer Science. He is heavily involved in the structure, processes, and systems used by Knight Financial. He is actively working towards his Brokers License and we look forward to his initiative and follow through.